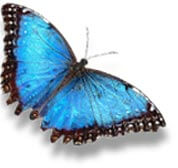 I'd be happy to answer any questions you have — either elaborate on answers you read in the Frequently Asked Questions area, or address any questions that might not have been covered there.
Email Joyce with your questions:
Additionally, you can email me if you'd like to set up or make arrangements for an appointment.
Or you can call me at 619-292-2392 or 310-629-2424.
Email Joyce to make an appointment:
I live in the San Diego area, and love to see clients in person.  But if you're outside of my area, you can absolutely still work with me.  I often do sessions on the phone or over Skype — this allows hands-free tapping while talking.  Once you arrange for an appointment I'll supply my Skype screen name and we'll be ready to go!  Click the logo now to download the app for free!